Two of four local residents accused of taking part in a large-scale fake ID manufacturing and distribution ring have pleaded not guilty.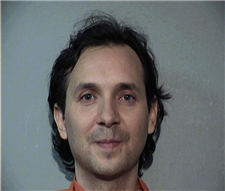 Mark A. Simon
Attorneys for defendants Mark Alex Simon, 34, of the 4700 block of Stengel Avenue, and Sarah Alberts, 34, of Perrysburg, entered the pleas of not guilty on all counts for their clients at their arraignment Tuesday in U.S. District Court, according to court documents. Each had been indicted on four counts: production of false identification documents, transfer of false identification documents, possession with intent to transfer false identification documents, and possession of document-making implements and authentication features.
Arraignment for Aaron Kuns, 33, of the 3700 block of Delawn Drive, and Benjamin Stalets, 28, of the 2200 block of Parkwood Avenue, was continued, without a date set. They each had been indicted on the same counts.
Charges were filed in U.S. District Court in the wake of their arrest last month following a lengthy investigation by state and local authorities. The indictment alleges that between June, 2013, and February of this year, the group created and transferred fake driver's licenses and personal identification cards that appear to have been issued by the states of Ohio, Michigan, and Utah.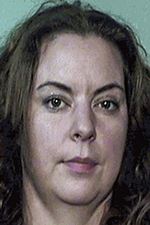 Sarah Marie Alberts
A pretrial hearing for Mr. Simon, who is alleged to be the head of the operation, and Ms. Alberts was set for May 10 before Judge Jeffrey J. Helmick.
Guidelines: Please keep your comments smart and civil. Don't attack other readers personally, and keep your language decent. Comments that violate these standards, or our privacy statement or visitor's agreement, are subject to being removed and commenters are subject to being banned. To post comments, you must be a registered user on toledoblade.com. To find out more, please visit the FAQ.