Thinking out loud ...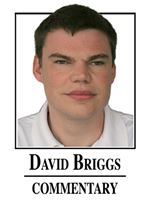 THE BLADE
Enlarge | Buy This Image
First, an unfortunate update:
While the Toledo Mud Hens remain in the thick of the International League pennant race, the Toledo mud hen will not be along for the ride.
You may recall our column a few months ago on the Toledo Zoo acquiring a real-life American coot, the migratory marsh bird better known as the namesake of the city's baseball team. The mud hen passed on to The Roost in the sky last week.
The 1½-pound bird — thought to be the only coot in a North American zoo — had notably survived an eagle attack in 2013 that resulted in her left wing being amputated, and was doing well in Toledo.
But when a recent X-ray revealed a debilitating case of septic arthritis in her hip, the zoo opted to humanely ease the hen's suffering.
As the zoo shared with Gary Marck — the baseball-loving local executive who funded the coot — it will attempt to collect mud hen eggs in the spring and rear a new one to exhibit. The original hen will be stuffed and displayed in its museum.
RIP, little guy.
■ As for the other news of the week, if anyone tells you they have the scoop on Urban Meyer, don't buy it.
My suspicion is he keeps his job. But for all of the conspiracy theories and talk-radio screaming, nobody truly knows. All that matters is the verdict of an investigation that can be distilled to one question: What did the Ohio State coach do after learning of domestic violence allegations against fired receivers aide Zach Smith in 2015?
I see two likely outcomes:
If Meyer's U-turn statement is true and he properly alerted his reputed superiors, he will need to explain why in the world he continued to employ someone repeatedly accused of spousal abuse — doing what is mandatory and doing what is right is not the same thing — but be OK himself, save a brief suspension.
If Meyer still is not telling the truth and there is evidence he willfully looked past the allegations or covered them up, he should/​will be gone.
Barring the discovery of additional skeletons, it is a simple equation to a sad, complex case, and — call me naive — one I think Ohio State is trying to get right.
Suspicions of a rubber-stamp investigation were eased with the clear-eyed appointment of Mary Jo White to lead the inquiry. If the name sounds familiar, that's because the ex-prosecutor and former chair of the Securities and Exchange Commission led the heavy-hitting NFL probes of the Saints' bounty scandal and Panthers owner Jerry Richardson. She currently is investigating allegations of sexual misconduct against CBS head Les Moonves.
Good on Ohio State here.
■ I'm not suggesting Toledo football camp could start to drag on, but there are empires that will have been shorter.
In a scheduling quirk, the Rockets have what amounts to consecutive byes leading into their Sept. 15 showdown against Miami, Fla. Toledo opens at home against VMI — an FCS program that was outscored 408-88 last season and has lost 17 consecutive games — then is off the next week. The Hurricanes, meanwhile, play LSU in Texas on Sept. 2, then host Savannah State on short rest before heading to the Glass City.
If the well-prepared Rockets pull off the upset, give an assist to AD and schedule guru Mike O'Brien.
■ One of the most compelling scenes from the first episode of Hard Knocks: Training Camp with the Cleveland Browns: New offensive coordinator Todd Haley challenging coach Hue Jackson on resting veterans during practice.
"I have an opinion on it,'' Haley said. "We need to get so much done. ... If we live in our fears, I mean, our team has to get mentally tougher and be able to fight through the [expletive] that we've got to fight through. We've got to change this drastically and, if we've got guys that haven't done [expletive] sitting around doing nothing, I just don't know how we're going to do it.''
Am I the only one wondering how Haley will redecorate the boss's office in Week 7?
Contact David Briggs at dbriggs@theblade.com, 419-724-6084, or on Twitter @DBriggsBlade.
Guidelines: Please keep your comments smart and civil. Don't attack other readers personally, and keep your language decent. Comments that violate these standards, or our privacy statement or visitor's agreement, are subject to being removed and commenters are subject to being banned. To post comments, you must be a registered user on toledoblade.com. To find out more, please visit the FAQ.