Ken "Kenny" Wise, a local businessman best known for opening Wise Marina in the 1980s, died Jan. 31 at the Veterans Affairs hospital in Ann Arbor. He was 78.
A heart attack revealed other heart problems that caused his death, his wife, Barbara Wise, said.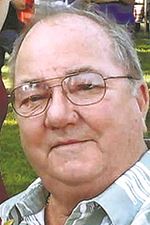 Wise
"My dad was sort of a free-spirited, fun-loving guy," his son, Ken Wise, said.
The elder Mr. Wise was born in Toledo on April 21, 1939, to Kenneth and Dorothy Wise, and graduated from Scott High School. In 1959, he deployed to Seoul, where he served in the Army in a tank division.
He returned from South Korea to Toledo, working as a painter before forming his own painting company, Wise Painting and Decorating. The business was successful, and included work on Centennial Hall at the University of Toledo, now known as John Savage Arena.
He branched out by starting Wise Investment, developing apartment buildings including the Brookpark complex and various buildings near Southwyck Mall.
"My dad was a dreamer and a builder," the younger Mr. Wise said.
The elder Mr. Wise was a boating and fishing enthusiast. Time spent on the water helped draw him toward Wise Marina. The former Ott's Marina, at 2407 Broadway St., had fallen into disrepair before Mr. Wise turned it into one of the city's most popular bars.
"There's nowhere else quite like what it was then," said the younger Mr. Wise, who worked at the bar.
It drew an eclectic crowd of boaters, some wealthy and some not, who could be found there any time of the day. Eventually, non-boaters discovered the bar, bringing crowds driving up to the bar with little available parking. That increase in traffic annoyed neighbors, and zoning issues eventually pushed the bar to close in 1985.
The elder Mr. Wise remained active in bar and nightclub investment for several years. He married his second wife, Barbara Wise, on Nov. 19, 1998. His life settled down, and he spent more time fishing and traveling. He also took up gardening at his home in Temperance.
"It was just so peaceful in our yard," Mrs. Wise said. "It's a little piece of Heaven."
The couple took an annual Caribbean cruise and spent six weeks in Florida every year for the last 10 years.
"It was all about him having fun, and everyone around him having fun," his son said.
Per Mr. Wise's wishes, there will be no viewing, and a private celebration of his life will be held at a later date.
"He didn't want anyone remembering him in a sad way," the younger Mr. Wise said.
Surviving him are his wife, Barbara Wise; his two sons, Ken and Greg Wise; his daughter, Kim Garland; his brother, Charles Tooman, and eight grandchildren.
Memorial contributions can be made to Fisher House Michigan.
Contact Zack Lemon at zlemon@theblade.com, 419-724-6282 or on Twitter @zack_lemon.
Guidelines: Please keep your comments smart and civil. Don't attack other readers personally, and keep your language decent. Comments that violate these standards, or our privacy statement or visitor's agreement, are subject to being removed and commenters are subject to being banned. To post comments, you must be a registered user on toledoblade.com. To find out more, please visit the FAQ.