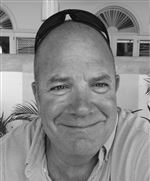 Robert Dryfuse
Mr. Dryfuse is a building leader who puts students' needs first. He works effectively with students from all backgrounds.
When asked about his most outstanding achievement, he said "I am most proud of the fact that I have taught long enough to be a teacher at Maumee while my daughter, Erika, is a student. I love teaching at Maumee as it is a smaller school and has a 'family' type atmosphere."
Mr. Dryfuse is the type of teacher that students know they can count on every day," said Matthew Dick, Principal. ""He supports them academically, emotionally, and conveys his high expectations to all; regardless of background. He is a true educational leader."
Mr. Dryfuse holds a Bachelor of Arts is history and political science from the University of Indianapolis.
- Information is compiled for The Blade by the Educational Service Center of Lake Erie West.
Guidelines: Please keep your comments smart and civil. Don't attack other readers personally, and keep your language decent. Comments that violate these standards, or our privacy statement or visitor's agreement, are subject to being removed and commenters are subject to being banned. To post comments, you must be a registered user on toledoblade.com. To find out more, please visit the FAQ.