Cheap Eats: Tony Packo's classic Hungarian chili dogs are a frugal favorite
5/16/2018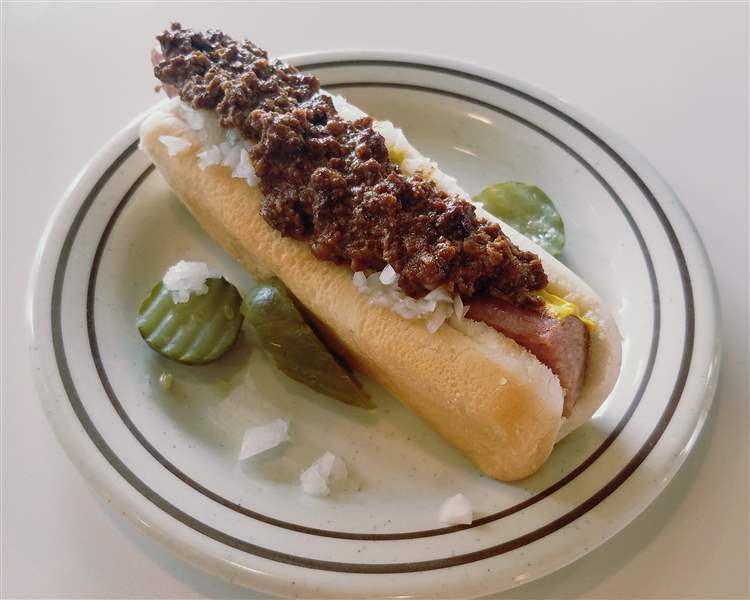 The classic: Tony Packo's Original Hot Dog, topped with chili, onions, and mustard.
THE BLADE/MARY BILYEU
Buy This Image
Tony Packo's Hungarian-style chili dogs may be world famous, but they've always got a special place in Toledo's heart.
So how great is it that, when a craving strikes, you don't have to spend a fortune to get your fix? At under $5, they're one of our favorite Cheap Eats.
WATCH: Mary Bilyeu visits Tony Packo's for this week's Cheap Eats
To read more and watch the full video, download Blade NewsSlide at bladenewsslide.com