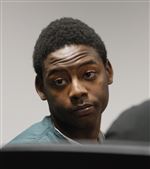 Foster-Martin
The Blade
Enlarge | Buy This Image
A co-defendant this morning identified Andrew Foster-Martin as the person who shot into a vehicle in February, killing a Maumee teen and injuring another.
Toledo Police detective Richard Fisher described the incident as a "drug deal gone bad."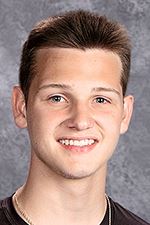 Doyle
Tyreese Davis, 17, testified today in Lucas County Juvenile Court that Foster-Martin fired into the rear of a vehicle that Collin Doyle, 17, and Armond Batey, 16, were passengers.
Davis and Batey are believed to have met up in February near Hillcrest and Homewood avenues to buy marijuana.
Davis is charged with complicity to both murder and aggravated robbery while Foster-Martin is charged with murder and aggravated robbery.
Check back on this story for more updates.
Guidelines: Please keep your comments smart and civil. Don't attack other readers personally, and keep your language decent. Comments that violate these standards, or our privacy statement or visitor's agreement, are subject to being removed and commenters are subject to being banned. To post comments, you must be a registered user on toledoblade.com. To find out more, please visit the FAQ.