A West Toledo man died from his injuries Sunday following a bar fight last week, according to an affidavit filed in Toledo Municipal Court.
Daniel Vasquez, 59, of the 4600 block of Rambo Lane, died of injuries sustained in a fight Wednesday at Brew Ha's bar, 5801 Telegraph Rd., police said.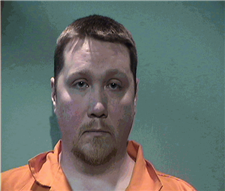 WImpey
Carl W. Wimpey Jr., 37, of Erie Township, Mich., is charged in connection to Mr. Vasquez's death, according to court documents. He is charged with murder, causing the death while committing or attempting a violent offense. He was booked in the Lucas County jail Monday evening, according to jail records.
Mr. Wimpey is accused of hitting Mr. Vasquez at least one time in the head, causing him to lose consciousness. Police said they did not believe an object was used in the assault. Mr. Wimpey then fled the bar, witnesses told police.
Police did not immediately give a reason Monday for what spurred the fight.
When police arrived at approximately 12:45 a.m. Wednesday, they found Mr. Vasquez unconscious on the floor.
Dr. James Patrick, Lucas County coroner, said an autopsy Monday showed that Mr. Vasquez died of complications from blunt-force trauma to the head. The death is being investigated as homicide, he said.
Police continue to investigate.
Mr. Vasquez's death is Toledo's seventh homicide for 2018, making it one of the most violent in years.
Contact Allison Reamer at areamer@theblade.com, 419-724-6506, or on Twitter @AllisonRBlade.
Guidelines: Please keep your comments smart and civil. Don't attack other readers personally, and keep your language decent. Comments that violate these standards, or our privacy statement or visitor's agreement, are subject to being removed and commenters are subject to being banned. To post comments, you must be a registered user on toledoblade.com. To find out more, please visit the FAQ.