Four lawyers will be on the Nov. 7 ballot seeking to replace Oregon Municipal Court Judge Jeffery Keller, who is not seeking re-election after 12 years on the bench.
Two of the candidates – Louis Kovacs and Scott Winckowski – work as acting judges in the court, taking appointments to preside over cases when Judge Keller is unavailable or has a conflict of interest.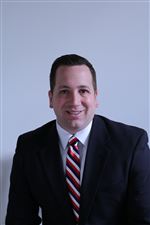 Clinton Wasserman, candidate for Oregon Municipal Court judge.
Clinton Wasserman is an assistant Lucas County prosecutor who handles felony criminal cases, while Anne Brossia is an associate principal with the law firm Kitch Drutchas Wagner Valitutti & Sherbrook specializing in medical negligence cases.
While the race is nonpartisan — meaning political affiliations will not appear on the ballot — Mr. Kovacs and Mr. Wasserman are Democrats. Mr. Winckowski does not declare a party.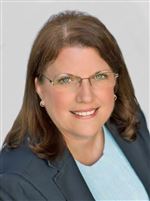 Oregon Municipal Court judicial candidate Anne Brossia
Ms. Brossia, a registered Republican, said she is not a politician nor is she connected to the current court or to Oregon politics.
"Politics does not belong in a courtroom," she said.
If elected, Ms. Brossia, 56, said she would make changes to the court's docket so that individuals who come to court for a speeding ticket don't have to spend half a day there. She also would look at implementing an electronic filing system.
Mr. Wasserman, 35, served two terms on Oregon City Council. The endorsed Democrat said he was Oregon's first law clerk.
"I'm the only former public servant on the ballot," he said. "Service to my community is how I was raised, and it's in my blood."
Mr. Wasserman is proposing creation of a veterans treatment court — similar to one operated in Toledo Municipal Court — in which veterans with substance abuse or mental health issues who come before the court are given treatment and assistance through the collaboration of the judge, legal counsel, treatment providers, probation officers, law enforcement, and veteran mentors.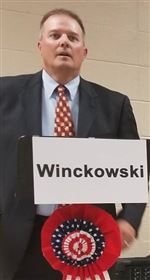 Scott Winckowski, candidate for Oregon Municipal Court judge.
Mr. Winckowski, 53, said he would implement a separate day and time for traffic violations and introduce more technology to reduce the amount of time people spend in court. He also would like to use more alternatives to jail, such as electronic monitoring and probation to lower the cost to the city for housing non-violent offenders.
A private practice lawyer, Mr. Winckowski said he is the only candidate with a law office in Oregon. If elected, he said, he would operate "a fair, stern, and cost-conscious court."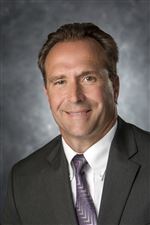 Louis Kovacs, candidate for Oregon Municipal Court judge.
Mr. Kovacs, 57, is a general practice attorney with Gallon, Takacs, Boissoneault & Schaffer Co., LPA. He also said he would separate the traffic arraignment docket so that traffic offenders don't have to wait so long for their cases to be called.
Mr. Kovacs said the opioid epidemic that has reached into the suburbs is a key issue in the election. While it is the court's duty to punish offenders and protect the community, he said, it's also important to attempt to rehabilitate those who come before the court because of addiction.
"If the treatment option is not imposed, there is a greater likelihood that the offender will repeat his criminal behavior," Mr. Kovacs said.
In addition to the city of Oregon, the court has jurisdiction in Harbor View, Jerusalem Township, and a portion of Lake Erie.
Municipal court judges are elected to six-year terms and currently are paid $125,850 a year.
Contact Jennifer Feehan at: jfeehan@theblade.com or 419-213-2134.
Guidelines: Please keep your comments smart and civil. Don't attack other readers personally, and keep your language decent. Comments that violate these standards, or our privacy statement or visitor's agreement, are subject to being removed and commenters are subject to being banned. To post comments, you must be a registered user on toledoblade.com. To find out more, please visit the FAQ.