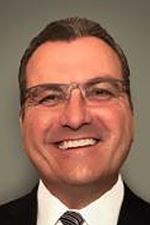 Fedele
Chris Fedele has been named the new General Manager of WTVG-TV, Channel 13 in Toledo, it was announced by station owner Gray Television Inc. in Atlanta.
A native of northeast Indiana, Mr. Fedele has worked 25 years for Gray Television Inc. He replaces WTVG General Manager Pete Veto, who is leaving to focus on his hometown station WJRT-ABC in Flint, Mich.
Mr. Fedele returns after a decade as director of sales and marketing for WLEX-TV in Lexington, Ky. Before that, he was president and general manager of WPTA-TV in Fort Wayne, Ind. He also spent 14 years as the general sales manager, local sales manager, and national sales manager at various times at WPTA-TV.
Guidelines: Please keep your comments smart and civil. Don't attack other readers personally, and keep your language decent. Comments that violate these standards, or our privacy statement or visitor's agreement, are subject to being removed and commenters are subject to being banned. To post comments, you must be a registered user on toledoblade.com. To find out more, please visit the FAQ.