The Walleye acquired ECHL all-star forward Erik Bradford from the Rapid City Rush in exchange for forward Darian Dziurzynski.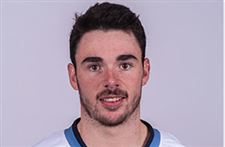 Bradford
Bradford started last season playing for Toledo, recording a goal and an assist in five games before being traded to Utah. He went on to earn a spot in the ECHL all-star game last season for the Grizzlies.
The native of Orangeville, Ont., started this season in Norfolk where he appeared in seven games and posted one goal and five assists. He had not appeared in a game for Rapid City.
While with Utah, Bradford flourished with 16 goals and 45 assists in 57 contests. In the all-star contest, he played on a team led by Walleye head coach Dan Watson.
The 23-year-old forward played his first full season with Orlando in 2015-16, scoring 10 goals with 22 assists in 65 contests. Before turning professional, Bradford spent four full seasons in the Ontario Hockey League.
Toledo plays at the Indy Fuel at 7:05 p.m. today.
Guidelines: Please keep your comments smart and civil. Don't attack other readers personally, and keep your language decent. Comments that violate these standards, or our privacy statement or visitor's agreement, are subject to being removed and commenters are subject to being banned. To post comments, you must be a registered user on toledoblade.com. To find out more, please visit the FAQ.