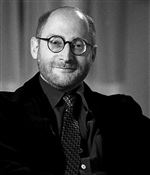 Kernis
Pulitzer Prize-winning composer Aaron Jay Kernis and Sha Sha Higby, a puppetry and dance artist with the contemporary classical ensemble Hub New Music, are the featured artists at the 39th annual New Music Festival at Bowling Green State University that opens Wednesday and runs through Oct. 20.
The festival offers the work of more than 30 composers, BGSU faculty and guests, with concerts, composer talks, panel discussions, and a performance by Higby, the artist-in-residence.
Higby leads off the festival 7 p.m. Wednesday with a puppetry-dance performance. The first full day of events begins 1 p.m Oct. 18 with a composer talk by Kernis, instructor of composition at Yale School of Music.
Hub New Music will perform 8 p.m. Oct 19 with the BGSU Philharmonia closing the proceedings 8 p.m. Oct. 20. Interspersed are several other concerts, all featuring works by contemporary composers.
Running concurrently with the festival is an exhibition, Works by Sha Sha Higby, showcasing her intricate textile costumes now through Nov. 4 in the Dorothy Uber Bryan Gallery at the Fine Arts Center, BGSU. Gallery hours are 11 a.m. to 4 p.m. Tuesday-Saturday, 6-9 p.m. Thursdays and 1-4 p.m. Sundays.
Most of the festival's events and concerts are free and open to the public. A complete schedule, as well as event locations, is available at bgsu.edu/festival.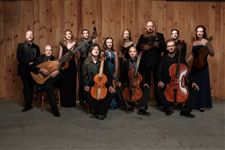 ACRONYM Baroque String Ensemble will perform at the Toledo Museum art selections from composers familiar to the Hals family and others in Dutch society during the 17th century.
■ In celebration of the opening of the reuniting of the Franz Hals Family Portrait exhibit at the Toledo Museum of Art, the ACRONYM Baroque String Ensemble presents a concert What Hals Heard: The Musical World of 17th Century Dutch Society. On the program are works by rarely heard composers including Samuel Capricornus, Johann Christoph Pezel, Giovanni Valentini, and others. The free performance begins 7 p.m. Oct. 18 in the Great Gallery.
Also this week, members of the faculty of the BGSU College of Musical Arts perform a free recital previewing music from the upcoming 39th Annual New Music Festival 3 p.m. Sunday in the Great Gallery.
Both concerts are at the Toledo Museum of Art, 2445 Monroe St., Toledo. 419-255-8000 or toledomuseum.org.
■ The University of Toledo Symphonic Band and Wind Ensemble give their fall concert 7 p.m. Wednesday. The University of Toledo Orchestra performs Tchaikovsky and Smetana 8 p.m Oct.18. Both concerts are in Doermann Theatre, University Hall, W. Bancroft St., University of Toledo. Information at utoledo.edu.
■ A special Halloween concert by Detroit organist Stephen Warner, including music from the Harry Potter movies and featuring organ accompaniment to a screening of the 1921 silent film classic The Haunted House starring Buster Keaton, begins 7 p.m. Friday at First Presbyterian Church, 200 E. Broadway, Maumee. Tickets, $15 adults, students under 18 free, available at the door. 419-893-0223 or firstpresmaumee.org.
■ The Forté Music School students perform between noon and 1:30 p.m. Saturday as a part of the West Oak Walk Fall Festival, Sylvania Avenue between Douglas and Secor roads. Contact the school for specific performance details. 419-471-2100 or fortemusicandarts.com.
■ The Fort Wayne Children's Choirs, comprising more than 100 children and conducted by Jonathan Busarow, present a free concert 3 p.m. Sunday at First Presbyterian Church, 2330 South Main St., Findlay. 419-423-2112.
■ William "Bill" Gill is the featured artist on the Fall Reed Organ Concert 3 p.m. Sunday at the Fayette Opera House, 105 E. Main St., Fayette. Tickets $10-15 and more information at 249-237-3111 or operahouse-fayette.org.
■ The Idle Moments Project Jazz performs a concert of Grant Green's 1965 landmark jazz album Idle Moments at 8 p.m. Friday. Singer/Songwriter Royal Wood offers original compositions 7 p.m. Sunday. The Piotr Michalowski Ensemble opens this year's Edgefest of new music 6 p.m. Wednesday.
Edgefest runs through Oct. 20. All concerts are at the Kerrytown Concert House, 415 N. Fourth Ave., Ann Arbor. 734-769-2999 or kerrytownconcerthouse.com for tickets a complete line-up of this year's Edgefest offerings.
■ Michigan Opera Theatre tackles Tchaikovsky's epic opera Eugene Onegin with four performances 7:30 p.m. Saturday, 7:30 p.m. Wednesday, 7:30 p.m. Oct. 19, and 2:30 p.m. Oct. 21 at the Detroit Opera House, 1526 Broadway Ave. Detroit. Tickets at 313-961-3500 or motopera.org.
■ The Ann Arbor Symphony plays Disney in Concert: Around the World in two performances, 2 p.m. and 5 p.m. Sunday at the Michigan Theatre, 603 E. Liberty St., Ann Arbor. Tickets at a2so.com.
■ The University Musical Society welcomes the Orchestre Revolutionaire et Romantique in an All-Berlioz program 8 p.m. Friday at Hill Auditorium, 825 N. University Ave., Ann Arbor. 734-764-2538 or ums.org.
■ The Adrian Symphony Orchestra flies Out of This World, a concert featuring Holst's The Planets and other music of the solar system, 3 p.m. Sunday at Dawson Auditorium, 240 S. Charles St., Adrian. Tickets $12-$29 at 517-264-3121 or adriansymphony.org.
■ The Arts Commission of Great Toledo's deadline for nominations for 2018 Merit Awards is Oct. 22. The program recognizes outstanding individual local artist, visual performing, and literary with financial awards. Four awards will be granted to artists residing in the greater Toledo community. Guidelines to nominate and more information at theartscommission.org/forartists.
Send information about classical music or dance events at least two weeks in advance to classics@theblade.com.
Guidelines: Please keep your comments smart and civil. Don't attack other readers personally, and keep your language decent. Comments that violate these standards, or our privacy statement or visitor's agreement, are subject to being removed and commenters are subject to being banned. To post comments, you must be a registered user on toledoblade.com. To find out more, please visit the FAQ.