MONTPELIER, Ohio — Lawrence E. Sundberg, in charge of keeping runways clear through every storm as maintenance director of Toledo Express Airport, who was credited with protecting a rare plant species on the grounds, died Monday in his home at Nettle Lake. He was 77.
By the time he learned in September that he had prostate cancer, it had spread to his bones, his wife, Janis Sundberg, said.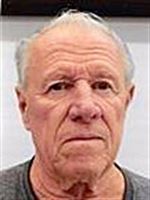 Sundberg
Mr. Sundberg, formerly of Sylvania, left behind more than 20 years' worth of winters — and acres of mowing every other season — when he retired in 1999 from the Toledo-Lucas County Port Authority.
During the Blizzard of 1978, "he was gone almost five days before I saw him," his wife said. "He would not leave the airport until he saw it was safe."
Whether a flurry left an inch or a storm dropped seven inches, the goal was to keep runways clear and the airport open, Mr. Sundberg told The Blade in 1996.
"One inch of snow is just as much work. The more snow you get, the longer it takes," Mr. Sundberg said then.
Mark Schaub, who does airfield maintenance at the Toledo Express, said: "We were open all the time, because Larry ran a safe airport and kept it going.
"He realized he had a job to do, and he got it done," said Mr. Schaub, whom Mr. Sundberg hired in 1991. "He treated everybody out there equal. He didn't have favorites."
In the early 1980s, Mr. Sundberg was fascinated by plants with bluish-purple blooms he saw on airport grounds and made sure they didn't get mowed. He contacted the Ohio Department of Natural Resources several years later, out of curiosity, and learned that the pretty flowers came from a type of wild lupine, lupinus perennis, considered one of Ohio's most rare and endangered plants.
A rise south of the main runway seemed to contain many of the plants, and the ODNR dubbed it "Larry's Hill." While checking Toledo Express property, naturalists found 72 plant species, including types of cacti, cranberries, and orchids. More than a dozen of the species were endangered, with 28 species threatened, and 29 potentially threatened in Ohio.
His first job at the airport was as a police officer, and he maintained his accreditation while maintenance director.
He was born Feb. 1, 1941, in Brockton, Mass., to Betsy and Lawrence Sundberg. He was 10 years old when the family moved to Tucson so his father could work at Hughes Aircraft. He was a graduate of Sunnyside High School in Tucson and a Navy veteran, stationed for a time in Morocco. He later was a chief petty officer in the Naval Reserve.
Mr. Sundberg was active for years in a club called Aladdin Knights of the Mystic Light. Members collect a type of kerosene lamp called Aladdin. He saw his first Aladdin while visiting his sister in Kansas.
"It was so unique, I had to have one," Mr. Sundberg told The Blade in 1986 at the first of two national conventions he and his wife organized in Toledo. "One led to two, two led to four, four led to six, and pretty soon I had quite a few."
Mr. Sundberg also used the lamp for the heat it emits, said J.W. "Bill" Courter, a founder of the collectors group.
"He and Jan are special friends," Mr. Courter said. "He was one of our early collectors."
Mr. Sundberg also was active as a volunteer with Boy Scouts Venturing Crew 457.
His marriage to the former Carol Anderson ended in divorce.
Surviving are his wife, the former Janis Curnow, whom he married March 19, 1983; daughter, Christine Taylor; sons Robert and Benjamin Sundberg; sisters Faith Beal and Sandy Unfred; brother, Fred Sundberg; four grandchildren, and seven great-grandchildren.
Memorial services will be at noon Monday at the Thompson Funeral Home, East Main Street, Montpelier, where the family will greet guests after 11 a.m.
The family suggests tributes to CHP Hospice or the Erie Shores Council of Boy Scouts.
Contact Mark Zaborney at mzaborney@theblade.com or 419-724-6182.
Guidelines: Please keep your comments smart and civil. Don't attack other readers personally, and keep your language decent. Comments that violate these standards, or our privacy statement or visitor's agreement, are subject to being removed and commenters are subject to being banned. To post comments, you must be a registered user on toledoblade.com. To find out more, please visit the FAQ.