Student of the Week: Mikah Pransky, Anthony Wayne High School
4/16/2018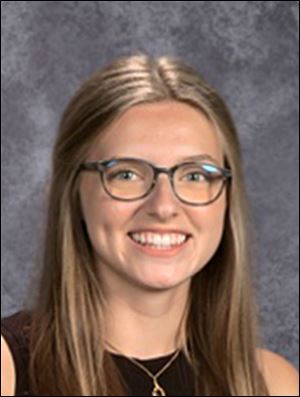 Mikah Pransky
FAVORITES:
School Subject: Math
Hobbies: Making friendship bracelets, reading in my hammock
Extracurricular Activities: Cross country
Car: Mini Cooper
Store: H&M
Movie: 10 Things I Hate About You
Musical Artist: Cage the Elephant
TV Show: A-Team


FAST FACTS:
Cafeteria Food Must Have: MaxStix
Last Book Read That Wasn't Required: On Tyranny
Person You'd Like to Meet: Barack Obama
Person Most Admired: Alyssa Milano
Item always in your locker: Food
First Job: Style Advisor at Justice
Top Accomplishment: Youth Jefferson Award
FUTURE:
After Graduation Plans: Major in Public Affairs at an undecided college. Most likely will attend either Cornell University of Miami University
Career Goal: Joining the Peace Corps
Quote from teacher: "Mikah is an active participant in class who offers thoughtful and grounded contributions and has the respect of her classmates," said Kevin O'Connor, AP English teacher. "She has a mature sense of self for a high school student and an innate desire to both serve and lead. She also has a terrific sense of humor."
- Information is compiled for The Blade by the Educational Service Center of Lake Erie West.