A Washington Local Schools teacher who is under investigation by the district has been barred from school property and directed not to destroy any written or electronic communication he has had with students.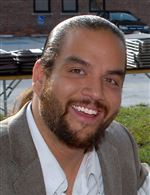 Punsalan
Michael Punsalan, 41, of Sylvania, a social studies teacher at Whitmer High, was placed on paid administrative leave effective May 11, three weeks before the district's last day of school.
District officials would not disclose why Mr. Punsalan is under investigation. Multiple requests from The Blade to obtain the investigation records were denied.
RELATED: State records show second Whitmer High teacher under investigation
"Safety and security of students is a top priority for the district," Superintendent Susan Hayward said in a written statement to The Blade.
"Investigations are opened promptly on all allegations of concerns regarding student safety, sexual harassment, inappropriate comments, and inappropriate conduct by anyone supervising students."
The district banned Mr. Punsalan from attending any athletic events or other school functions, within the district or at another location, without obtaining prior written permission.
He also was ordered not to delete any text messages, emails, social media posts, social media messages, letters, cards, and photos he received or sent to a student in the district.
Mr. Punsalan did not respond to multiple attempts for comment.
This was the first time Mr. Punsalan has been disciplined since joining the district, documents show.
He joined the district as a social studies teacher at Whitmer High in 2009. He has served as the social studies club adviser and produced athletic commercials for the district.
During an 8 a.m. Saturday school board meeting, where no members of the public were present, the board went into executive session two minutes into the meeting.
The board and Ms. Hayward spent two hours discussing several matters including the investigation of charges or complaints against a public employee, official, licensee, or student.
Executive sessions are for deliberations only, according to state law. No formal action can be taken during an executive session.
After the executive session the board did not take any actions. The investigation is still ongoing, Ms. Hayward said.
"Allegations will be investigated fully and fairly," she said in her statement provided to The Blade on June 6. "Teachers accused of misconduct will be provided with due process, including a chance to respond, before the board moves forward with any action to terminate a teacher's contract."
This investigation comes at a time when Washington Local is transitioning out of a turbulent period. The district has spent the last few years mired in controversy over the former superintendent-turned-school-board member, Patrick Hickey.
Hickey had served as Washington Local's superintendent, but he resigned from that post in December, 2015, shortly before the school board could consider a resolution to fire him because of 37 charges compiled by a board-hired law firm. Those charges included that he failed to inform the district that he left Addison Community Schools in 1990 because of accusations he had inappropriate relations with students.
Hickey was then elected in November to the Washington Local Schools board of education. He resigned in March.
Hickey pleaded guilty last month to a criminal sexual conduct charge and admitted in Lenawee County Circuit Court to groping a student decades ago while teaching at a Michigan school. He is scheduled to be sentenced June 21.
Contact Javonte Anderson at janderson@theblade.com, 419-724-6065, or on Twitter @JavonteA.
Guidelines: Please keep your comments smart and civil. Don't attack other readers personally, and keep your language decent. Comments that violate these standards, or our privacy statement or visitor's agreement, are subject to being removed and commenters are subject to being banned. To post comments, you must be a registered user on toledoblade.com. To find out more, please visit the FAQ.