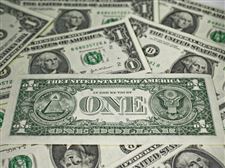 BLOOMBERG NEWS Enlarge
Ohio's public universities, their students, and their statewide alumni added $42 billion in income to the state economy in 2016-17, according to an economic impact study conducted for the Inter-University Council of Ohio.
The universities' economic impact represents 6.7 percent of Ohio's total gross state product and supported 558,841 jobs, which means that one of every 12 jobs in Ohio is supported by the activities of public universities and their students.
The University of Toledo conducted an economic impact study in 2017 that estimated UT's contribution to northwest Ohio at $3.3 billion annually, which is 9.7 percent of the area's gross metropolitan product. UT directly generates more than 5,000 full-time jobs, and economic activity by the university supports more than 8,000 additional jobs.
"When it comes right down to it, Ohio's public universities are one of the best investments available," IUC president Bruce Johnson said. "University graduates benefit from a significant earnings premium. Public universities generate more tax dollars than they take. They create and retain wealth, and they perform better than the stock market."
Guidelines: Please keep your comments smart and civil. Don't attack other readers personally, and keep your language decent. Comments that violate these standards, or our privacy statement or visitor's agreement, are subject to being removed and commenters are subject to being banned. To post comments, you must be a registered user on toledoblade.com. To find out more, please visit the FAQ.