Plates & People finds out why Bev has a better not-fried chicken
Bev's Kold Keg in Swanton an unassuming sweet spot for comfort cooking
6/12/2018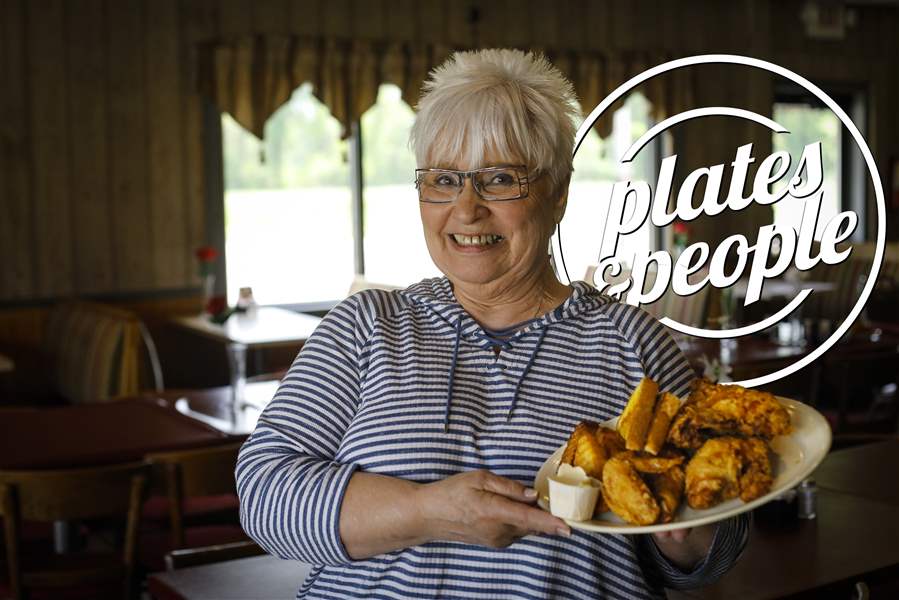 Bev Mylek and her broasted chicken at Bev's Kold Keg.
The Blade/Andy Morrison
Buy This Image
I'm going to paint with a broad brush here and say we all love fried chicken. But some of the best fried chicken in Toledo is neither fried nor in Toledo. Bev's Kold Keg — two Ks — on Rt. 20 by Oak Openings in Swanton serves broasted chicken — and it is krazy good.
We meet Bev Mylek to find out why that is and why her beer is so cold with a K.
WATCH: Bev's Kold Keg in Swanton has a better not-fried chicken
"I wouldn't know," she said laughing, "I don't drink."
Well that's one mystery solved.
But the warmly ramshackle house on the busy road is home to much more to discover — comfort food at its finest, home cooking at its friendliest, and snap-crackle great broasted chicken that is as juicy as it is crunchy.
Contact Phillip Kaplan at pkaplan@theblade.com, and follow on Twitter @filkap; Andy Morrison may be contacted at amorrison@theblade.com