Plates & People finds out why Bev has a better not-fried chicken
Bev's Kold Keg in Swanton an unassuming sweet spot for comfort cooking
6/12/2018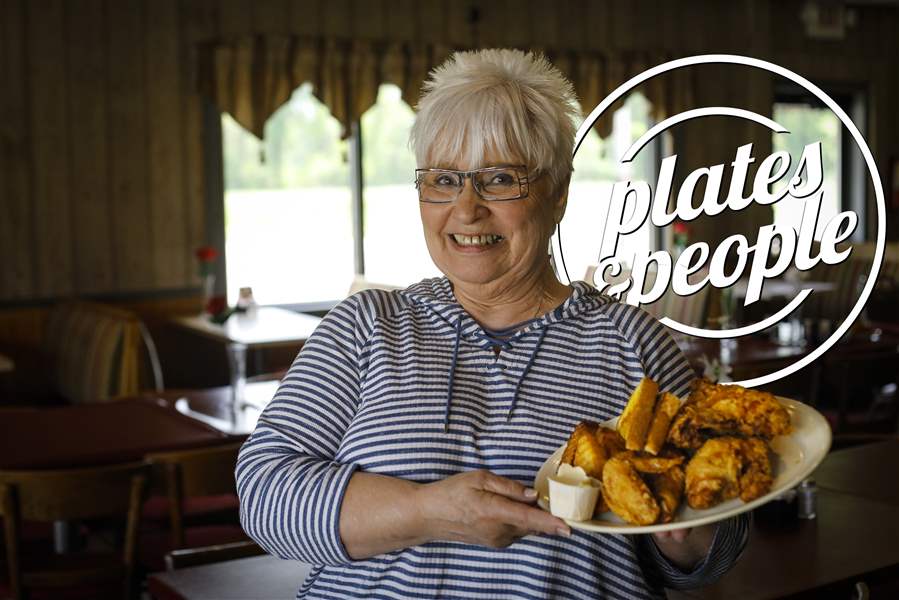 Bev Mylek and her broasted chicken at Bev's Kold Keg.
The Blade/Andy Morrison
Buy This Image
I'm going to paint with a broad brush here and say we all love fried chicken.
WATCH: Bev's Kold Keg in Swanton has a better not-fried chicken
But some of the best fried chicken in Toledo is neither fried nor in Toledo. Bev's Kold Keg — two Ks — on Rt. 20 by Oak Openings in Swanton serves broasted chicken — and it is krazy good.
To read more and to watch the full video, download Blade NewsSlide at bladenewsslide.com