Toledo firefighters host bone marrow drive
6/12/2018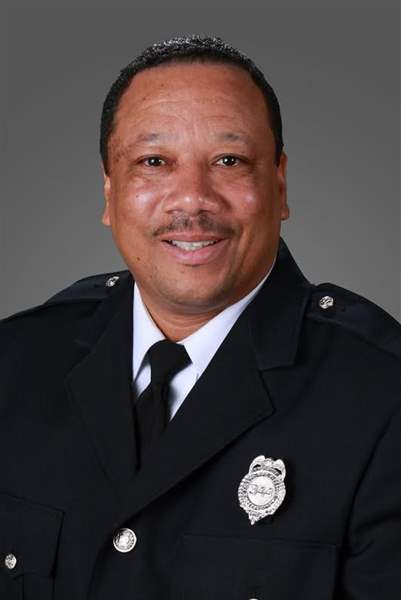 Toledo Fire Department Lt. Darryl Murphy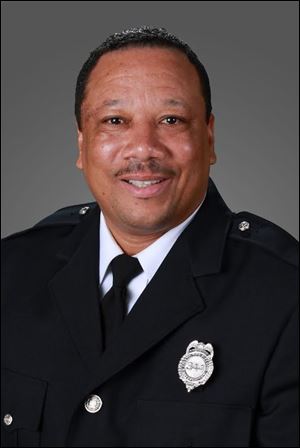 Toledo Fire Department Lt. Darryl Murphy
After a Toledo firefighter has served his community for nearly 30 years, fellow firefighters are asking for Toledoans' assistance to help serve him.
Lt. Darryl Murphy was diagnosed with acute myeloid leukemia in March, 2017, and he is in need of a bone marrow transplant. He has been on sick leave for about a year.
Battalion Chief Brian Byrd is helping to organize a bone marrow drive, "Do It for Darryl."
"Talking to Darryl about this, one of the things he always mentions, 'If it's not for me, they can help somebody else.' " Battalion Chief Byrd said. "Even in this personal crisis, he's still thinking of other people who could be helped by the bone marrow registry, the donor registry."
Representatives from Be The Match, a national bone marrow transplant program, will collect samples during a bone marrow drive scheduled from 1 to 6 p.m. Saturday at Toledo Fire Station 6, 1155 Oak St.
The optimal age for potential donors is 18 to 44. According to research, those of the same ethnic background may have a higher chance of being a match, the battalion chief said.
Potential donors must fill out paperwork and provide a cheek swab, which takes about 15 minutes.
Those who provide samples will be placed into a database to be potentially matched with someone in need.
If a person is found to have initial matching markers, additional testing will be done.
Battalion Chief Byrd asked the community to support Lieutenant Murphy "because of the type of person Darryl is and for all he's done for the community."
While it may never be known what caused Lieutenant Murphy's cancer, firefighters are more susceptible to developing such diseases because of the types of chemicals and toxins they're exposed to on the job, the battalion chief said.
The department has made strides in a cancer prevention program to help curb potential contributing factors — such as installing an exhaust system, quarantining gear to a certain area of the fire station, and receiving new gear dryers to encourage frequent gear cleaning.
Like Lieutenant Murphy, thousands of patients are in need of a marrow transplant. In Ohio, there are 449 patients who are seeking a match for a transplant, according to data provided by Be The Match. Additionally, Ohio ranks sixth in the nation for transplants facilitated by Be The Match.
For more information, visit bethematch.com or contact Tonya Davis from Be The Match at 216-406-6236.
Contact Allison Dunn at adunn@theblade.com, 419-724-6506 or on Twitter @AllisonDBlade.