COLUMBUS — A chorus of gubernatorial candidates have selected their running mates as crunch time approaches to finalize tickets.
—Former federal consumer watchdog Richard Cordray on Wednesday will consolidate his campaign with that of fellow Democratic candidate Betty Sutton, a former Akron area congressman.
—Lt. Gov. Mary Taylor will soon formally announce her would-be Republican lieutenant governor, Cincinnati-area corporate executive Nathan Estruth.
—Ohio Supreme Court Justice William O'Neill on Tuesday selected Chantelle Lewis, a Lorain elementary school principal, for his Democratic ticket.
Feb. 7 marks the deadline to circulate and file petitions for completed tickets.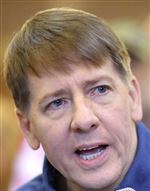 Richard Cordray
Mr. Cordray will announce his pick of Ms. Sutton at an Akron restaurant, continuing his focus on "kitchen-table issues."
A former Barberton city councilman and state representative, Ms. Sutton brings gender and geographic diversity to the ticket and helps narrow the gubernatorial field just as her former congressional colleague, Dennis Kucinich of Cleveland, may expand it again.
Ms. Sutton is perhaps best known as the force behind the Obama-era "cash for clunkers" program to take older, environmentally unfriendly vehicles off the road.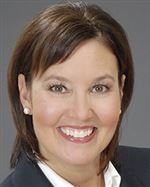 Mary Taylor
In Cincinnati, Ms. Taylor will seek to bolster her conservative credentials with the selection of Mr. Estruth, according to a source close to the campaign. He is president and chief executive of iMFLUX, a Hamilton spinoff of Procter & Gamble.
The new team will visit Toledo and Findlay on Thursday.
Although he initially supported Marco Rubio's 2016 bid, Mr. Estruth now supports President Trump and opposes Ohio's Medicaid expansion. Both positions help to put further distance between Ms. Taylor and her boss, Gov. John Kasich, who has endorsed her but done little else to promote her candidacy.
She has worked to set herself apart from Attorney General Mike DeWine, whom she characterizes as the Republican establishment candidate.
Mr. Estruth continues to serve on P&G's Global Business Leadership Council and Global Product Supply Leadership Team.
He also once served on the board of the Alliance Defending Freedom, a conservative nonprofit organization providing legal assistance in support of causes supporting "religious liberty" and opposing abortion rights and gay marriage. The Southern Poverty Law Center has labeled it an anti-gay hate group.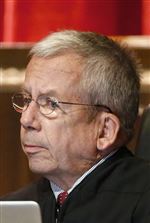 Justice William M. O'Neill
Justice O'Neill said Ms. Lewis, of East Cleveland, would serve as his "education czar." He set out to find a female, preferably African-American running mate with strong education credentials.
"For all my years with the Ohio Democratic Party, two groups that have been used and abused have been the African-American community and the teacher community," he said. "We rely on them for petitions, votes, and money and then let the education system fall into disarray."
Ms. Lewis is principal at Larkmoor Elementary School in the Lorain schools and a former president of East Cleveland City Council. She's a former teacher in the Cleveland schools.
Mr. Cordray's selection of Ms. Sutton reflects a similar move recently on the Republican side when former opponents, Mr. DeWine and Secretary of State Jon Husted, consolidated their campaigns. Northeast Ohio's U.S. Rep. Jim Renacci selected Cincinnati City Councilman Amy Murray, but he is now pondering a possible switch to the U.S. Senate race now that front-runner Josh Mandel has dropped out.
On the Democratic side, state Sen. Joe Schiavoni (D., Boardman) selected Stephanie Dodd, a member of the State Board of Education. Cincinnati area state Rep. Connie Pillich, Dayton Mayor Nan Whaley, and potential candidate Kucinich have not announced their running mates.
Contact Jim Provance at jprovance@theblade.com or 614-221-0496.
Guidelines: Please keep your comments smart and civil. Don't attack other readers personally, and keep your language decent. Comments that violate these standards, or our privacy statement or visitor's agreement, are subject to being removed and commenters are subject to being banned. To post comments, you must be a registered user on toledoblade.com. To find out more, please visit the FAQ.