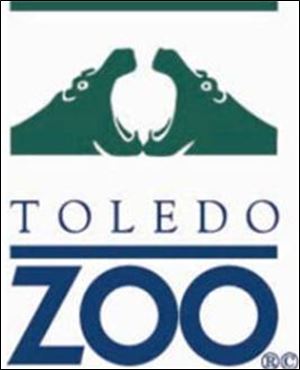 Chief veterinarian of 22 years loses his job: (3/7/05) Dr. Timothy Reichard, the Toledo Zoo's chief veterinarian for the last 22 years, was fired last week. Dr. Reichard, a popular member of the zoo community, confirmed he was terminated Feb. 28. "They've been working for a month to get me to sign a resignation letter and release agreement," the veterinarian said last night. When he continued to refuse administrative pressure, the zoo fired him, he said. Dr. Reichard declined to go into details of his dispute with the zoo, saying, "Right now I want to pursue reinstatement."
Toledo Zoo veterinarian blames firing on his warnings to USDA: (3/8/05) The veterinarian fired from the Toledo Zoo last week said his slide from grace began when he spoke frankly to federal officials in 2004 during a routine annual animal-care inspection. Tim Reichard was dismissed on Feb. 28 from his $75,000-a-year position after 22 years of service. The dismissal followed a yearlong struggle between Dr. Reichard and zoo administrators. Zoo officials yesterday maintained the veterinarian's dismissal was entirely unrelated to the 2004 U.S. Department of Agriculture inspection, or to any animal-care issues.
Fired zoo veterinarian's file mostly positive, with a few concerns: (3/9/05) Until April, 2004, Dr. Tim Reichard had an employee record that most people would envy, a review yesterday of the former Toledo Zoo veterinarian's personnel file revealed. It was filled with positive job evaluations and annual merit raises. Yet zoo officials say they fired the veterinarian after 22 years of service due to "several years" of unresolved problems. Amid the glowing commendations in Dr. Reichard's personnel file, there were occasional negative comments, a hint of an employee who was good at his job, but not as good at making people like him.
Reichard held in high esteem by fellow zoo veterinarians: (3/9/05) Many in the tight-knit community of American zoo veterinarians support Dr. Tim Reichard, calling the recently dismissed Toledo Zoo animal doctor one of the most respected figures in their industry. Dr. Reichard is an "absolute gentleman," said Dr. Christopher Bonar, the associate veterinarian at the Cleveland zoo. "He's beloved and respected by everyone I know," said Dr. Bonar, who has known Dr. Reichard for a dozen years. "He's extraordinarily well-trained and experienced as well."
After visit by USDA, zoo leaders fought out a 'disgruntled' worker: (3/10/05) When the Toledo Zoo received a critical federal report in February after an inspection by the U.S. Department of Agriculture, zoo officials began a campaign to find out why they were under such scrutiny. After the inspection, zoo administrators began looking into why they were investigated, and what was behind the investigators' "aggressive tone." Tim Reichard, the zoo's chief veterinarian for the past 22 years who was fired last week, said it was his candor with federal officials about problems concerning animal care during their inspection that led to his downfall.
Some county figures call for greater oversight of zoo board: (3/11/05) When it comes to the board running the Toledo Zoo, several past and present Lucas County commissioners say it may be time for the county to exercise added oversight at one of Toledo's most beloved institutions. After all, they say, county taxpayers provide about $11 million a year to help run the zoo. "In the future, I really feel that there should be a county presence, especially since there's such a county investment," said Harry Barlos, past president of the county commissioners. Pete Gerken, a current county commissioner, said with public interest high following the firing last week of longtime zoo veterinarian Dr. Tim Reichard, the county needs a representative on the zoo board.
Execs' Volvos cost zoo $1,200 a month: (3/11/05) What's it cost to keep a zoo executive rolling? These days, more than $600 a month. The Toledo Zoo's top two executives said good-bye to the Jeep and the Dodge the zoo leased for them and recently replaced them with a pair of Volvos. Executive Director William Dennler drives a 2005 Volvo SUV provided by the zoo. The zoo leases the vehicle for $673.94 a month.
Zookeepers discuss veterinarian's firing at meeting: (3/11/05) Dozens of zookeepers met behind closed doors last night at their union offices, and the firing of Dr. Tim Reichard was among the items discussed, several of the keepers said. As they filed out of the meeting, most were reluctant to speak. Dr. Reichard, who was fired last week after 22 years as the zoo's chief veterinarian, says he was dismissed for speaking frankly to federal inspectors about animal conditions at the zoo.
Task force to delve into zoo's problems: (3/12/05) A few hours after Lucas County officials announced the formation of a task force to investigate problems at the Toledo Zoo, the head of the zoo board called the lease of two luxury Volvos for top zoo officials a "mistake." Stephen Staelin, zoo board president, said he was also calling a special meeting of the zoo board to give head veterinarian Dr. Tim Reichard, fired by the zoo last week, "his day in court." Regarding the Volvos, Mr. Staelin said the board knew that cars were included in the compensation package provided to Mr. Harden and zoo Executive Director William Dennler, but did not know that the two had leased Volvos for themselves.
Clash of philosophies, loss of animals triggered turmoil: (3/13/05) The concrete water bowl was shoved aside. In its place was a hole, scratched into the concrete, the last efforts of a dying bear trying to find water. Diane Dawson fell apart when she saw it. She had cared for this sloth bear for months as its keeper. And now everything she feared, the very thing she tried desperately to prevent, had happened. "It was awful. I cannot tell you what an awful experience that was. I loved her. She was a wonderful bear," Ms. Dawson said from her St. Louis home last week. "We killed that bear." It's an emotional milestone that raised the sense of urgency in the veterinarian, at the very moment the zoo's power structure was about to subtly shift in a way that would distance him from other middle managers and ultimately contribute to his estrangement from zoo executives. What followed was the slow but steady downfall of a man trapped on one side by management changes within the zoo, and on the other, by his own passion to protect and care for animals.
Landmark changes mark executive director's tenure: (3/13/05) In three decades, William Dennler has gone from working with the snakes to leader of the 104-year-old Toledo Zoo. Mr. Dennler, 56 of Schenectady, N.Y. , came to Toledo from the Cincinnati Zoo in 1975 as curator of reptiles. In 1981, he was named the fourth director of the Toledo Zoo. A year later, the zoo began to experience some landmark changes as the Toledo Zoological Society took full-control of operations.
Experience with animals lacking for operations chief: (3/13/05) Robert Harden arrived at the Toledo Zoo three years ago with two decades of experience in trade association and nonprofit management. Mr. Harden, a 53-year-old New Jersey native, was executive director of the Wisconsin-based National Funeral Directors Association until he stepped down in 2001. A year later, he became chief operating officer of the Toledo Zoo.
Blade played integral role in zoo's history: (3/13/05) It wasn't uncommon for Frank "Curly" Skeldon's phone in The Blade newsroom to ring with news of a building that was being torn down. Callers knew he could use the bricks and stone to help build Toledo's fledgling zoo in Walbridge Park. Even though he was a business reporter and eventually business editor of the newspaper, Mr. Skeldon's passion was for the zoo growing in his South Toledo neighborhood. The marriage between the Toledo Zoo and The Blade dates to the early days of the 104-year-old city institution, with Curly Skeldon the first, but not the last Blade employee, to champion the efforts of the zoo and help nurture it into one of the city's jewels.
Directors to let zoo vet defend his work: (3/17/05) Fired Toledo Zoo veterinarian Tim Reichard will get his "day in court" today when he makes his case for reinstatement before the zoo's board of directors. Dr. Reichard, who was dismissed Feb. 28 after 22 years with the zoo, said he is confident he will be returned to his post as head veterinarian after board members hear his side of the story. The meeting begins at 5 p.m. and will be closed to the public and the media. Dr. Reichard said he believes he was demoted and eventually fired after he spoke candidly to U.S. Department of Agriculture officials during a zoo inspection last year. He told them about animal care problems at the zoo
Panel to study zoo operations, firing: (3/19/05) A diverse set of animal lovers, community leaders, and business people will fill the 14-member task force announced yesterday by the Lucas County Commissioners to examine the operations of the Toledo Zoo. The task force will be charged with examining a number of issues, including the firing of head veterinarian Tim Reichard last month and administrative procedures at the zoo. Also yesterday, zoo officials terminated their relationship with a consultant who tangled with Dr. Reichard last year. The consultant was let go after reporters began questioning his work at the zoo.
Internal battles plunge zoo into caldron of discontent: (3/20/05) The primate keepers looked twice when they saw Scott Warrick pacing the front of the conference room. Mr. Warrick, a consultant for the Toledo Zoo, walked with his torso thrust forward, his lips pursed, keepers said. He was meeting with more than a dozen keepers in the mammal department. Although he said the August meeting was to inform a group of disgruntled employees facts they didn't want to hear, Char Petiniot, a gorilla keeper, saw his posture as a warning, a signal of aggressive intent. "Having worked with gorillas, where a lot of communication is done with body language, you get used to reading body language really easily,'' said Ms. Petiniot, a zoo employee for 24 years. One glance at Mr. Warrick told her: "We're in for it." Mammal keepers weren't the only ones "in for it" when Mr. Warrick pitched in last year to help zoo officials improve employee relations
Hard-boiled consultant gets mixed reviews: (3/20/05) Scott Warrick sells his human resources consulting services by proclaiming that he knows something about "solving employee problems before they happen." Mr. Warrick, an attorney who runs his own consulting business from the Columbus suburb of Reynoldsburg, Ohio, has more than 20 years of human resources experience and a lengthy list of clients. Last year, the Toledo Zoo retained Mr. Warrick to assess workplace issues throughout the zoo, especially in the mammal department. He billed the zoo $145 an hour, receiving $11,915 last year. The zoo contracted with him this year, approving a $15,000 contract with him. The zoo terminated its contract with Mr. Warrick Friday after reporters began asking questions about the tactics he used with zoo employees, including Dr. Tim Reichard, who was fired Feb. 28 after being the zoo's head veterinarian for the past 22 years.
Ex-consultant calls zoo saga 'tale of lost war': (3/23/05) The Toledo Zoo's controversial -- and recently terminated -- human-resources consultant sent a midnight e-mail Sunday to his Toledo contacts detailing his version of the working situation at the zoo. Scott Warrick, a Reynoldsburg, Ohio, lawyer and human-relations consultant whose $145-an-hour contract with the zoo was terminated Friday, e-mailed an essay that painted a gloomy picture of the zoo. The essay began with a quote from a plaque that sits above the zoo's administrative offices entrance: "Beyond This Place ... There Be Dragons!"
Inquiry in 2004 disclosed problems at Toledo Zoo: (3/27/05) An investigation by the Toledo Zoo early last year revealed that problems among zoo employees were jeopardizing animal care - with one animal dying - but by the time the investigators' findings were presented to the zoo's full board of directors, the story had changed. The investigative team - made up of two curators, a zookeeper, and an administrator - found that communication problems in the mammal department contributed to the death of George the giraffe in 2001. But the message the board received at its March, 22, 2004, meeting: "Care and treatment of the animals was appropriate and there was nothing to indicate that the zoo was culpable to any adverse impact on the animals." Lead investigator R. Andrew Odum, curator of reptiles, last week told The Blade that what the board was told contradicted the findings of his team.
Task force meets with fired zoo veterinarian: (4/8/05) Before the watchful gaze of Lucas County commissioners, the special citizens' task force created to look into recent controversies at the Toledo Zoo met yesterday with the zoo's most controversial ex-employee. Dr. Tim Reichard, who was fired from his post as the zoo's senior veterinarian, spoke yesterday both publicly and behind closed doors with the task force, which was created by the county commissioners after a strong public outcry relating to Dr. Reichard's dismissal. Before the meeting, task force co-chairman Robert Reinbolt said he "wasn't hoping for anything specific" to Dr. Reichard's situation -- at least today.
Settlement bars zoo vet from speaking to panel: (5/1/05) Toledo Zoo officials have cut a deal with Dr. Tim Reichard, fired in February as the zoo's head veterinarian, which bars him from cooperating with the citizens task force investigating problems at the zoo. The cost of buying his silence will be $126,000. The agreement prohibits him from discussing "his opinions as to the welfare of the animals at the Zoo, the circumstances of his termination or reinstatement of employment, his opinions regarding personnel at the Zoo, or any other matters pertaining to the Zoo" with the media, zoo employees, professional colleagues, "or any other third parties," unless subpoenaed.
Vet's deal isn't first to silence ex-official: (5/2/05) The decision by the Toledo Zoo to reach a settlement with former head veterinarian Tim Reichard is not the first time that the taxpayer-financed zoo has paid a top manager to walk away and keep quiet. Former zoo development director Debbie Rump, who took part in a contentious meeting in 2002 where top officials discussed problems with the management style of zoo Executive Director William Dennler, said recently that a financial settlement she reached with the zoo at the time of her resignation prohibits her from talking about the zoo.
Embattled zoo leaders call it quits: (5/5/05) Two months of uproar at the Toledo Zoo culminated yesterday in the sudden retirement of William Dennler, the zoo's executive director for the past 24 years, and the announcement of the resignation of Mr. Dennler's chief assistant. Chief Operating Officer Robert Harden will resign after working with a "new executive team" to find a zoo director. Mr. Dennler's retirement, effective immediately, comes amid a controversy the executive triggered in February when he fired the zoo's popular chief veterinarian, Tim Reichard, a 22-year veteran of the zoo. Robert Harden, the zoo's chief operating officer who has been with the zoo three years, "will work with the new executive team to assure a smooth transition," said Stephen Staelin, president of the zoo's board of directors. Mr. Harden will step down after the transition is complete.
Zoo task force knew its critical findings would ruffle feathers: (7/8/05) The county task force investigating the Toledo Zoo had reached a consensus -- a strongly worded report had to be issued to save an institution plagued by recent controversies and personnel issues. "We knew what it was going to do, and we knew it was going to be tough to say some of those things, and have them be made public," said Linnie Willis, who chaired the task force's personnel committee. "On the other hand, it was our responsibility not to go out and say everything's good, [but] to say what was needed." While running through final changes last week, Dr. Susan Orosz, a veterinarian on the task force's animal-care committee, remembers asking the entire group if it felt the report's findings were too harsh. The members of the task force stated unanimously that they were comfortable with the report, in "100 percent agreement," said Marty Skeldon, co-chair of the task force.