Take a break from winter at new Metropark exhibit
1/9/2018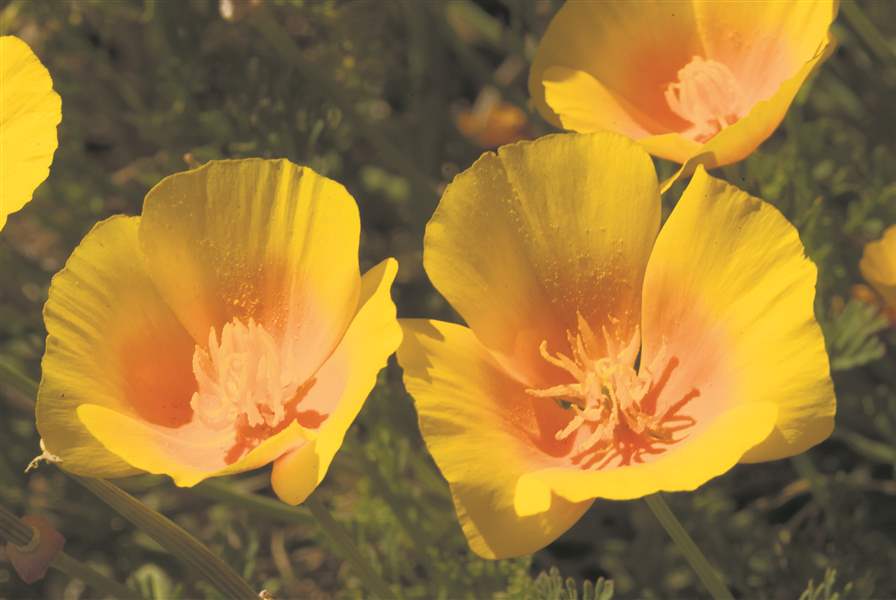 In a career that has spanned more than 50 years, Bryce Denison has crisscrossed the United States, Canada, and Costa Rica, always with a camera in his luggage.
"Some people travel and then shoot, because they appreciate what they see once they get there," the photographer said. "I plan my traveling in order to shoot."
The visual highlights of these travels are on display in Flora of Central and North America, a new exhibit at the National Center for Nature Photography in Secor Metropark. The free exhibit offers a welcome respite from the cold weather, inviting visitors to walk past vibrant pinks, purples, oranges, and greens in blossoms that seem to pop out of their frames.
Almost 100 images along the walls of the gallery speak to the diversity of flowers, leaves, and landscapes on which Denison has trained his lens over the years. That includes several that might look familiar to local visitors: Denison lives and shoots in southeast Michigan, where he also serves as director of the Farmington Hills-based Midwest Photography Workshops.
IF YOU GO:What:
Flora of Central and North America
When:
10 a.m. to 4 p.m. Fridays, Saturdays, and Sundays
Where:
National Center for Nature Photography, Secor Metropark, 10001 Central Ave., Berkey
Admission:
Free
Information
:
bit.ly/2CAG1A7
He is also a retired forensic photographer with the Detroit Fire Department.
His wife, Linda Piasecki, a kindergarten teacher, naturalist, and fellow photographer, also contributed to the exhibit; her work lines one wall of the gallery.
Flora or Central and North America follows and complements an earlier exhibit that Denison curated for the National Center for Nature Photography in 2015. Fauna of Central and North America featured the wildlife of the same region that is highlighted in the current exhibit.
Scott Carpenter, director of public relations for Metroparks Toledo, said Denison's work is a good fit for the photography center, where exhibits highlight both local and global scenes.
"I think what makes his photos so great is that he's traveled so extensively, so that when you see what he wants to show you, it's really the cream of the crop," he said.
Nature photography is the genre for which Denison, whose work appears in museums and galleries around the country, is best known. He said he developed an affinity for the outdoors as a child growing up in Gibraltar, Mich., where he and his family routinely made meals of what they hunted or harvested from a 7-acre garden.
That influence is apparent in his photography, which he pursued through a bachelor's degree from the College of Art and Design and a master's degree from Wayne State University. He also counts himself privileged to have studied his preferred style under legendary landscape photographer Ansel Adams.
"As a child, I shot with a gun," Denison said. "Now I shoot with a camera."
Flora or Central and North America is an endeavor at least two years in the making. Selecting the photos that appear in the Metropark gallery required him to pare down an estimated 500,000 images that he had been taking since the late '90s.
The effort was worth it, Denison said, professing delight at having his work back on the walls of the National Center for Nature Photography.
"I'm honored and privileged that they thought enough of that first show to risk having me back," he said.
The exhibit remains open at Secor Metropark, 10001 Central Ave., Berkey, through March 30; hours are 10 a.m. to 4 p.m. Fridays, Saturdays, and Sundays.
Denison will also lead several workshops and lectures connected to the show in the coming weeks, including a free workshop on advanced composition techniques on Jan. 27, and a free exhibit overview lecture on Feb. 11. For more information on these and paid workshops, go to bit.ly/2CAG1A7.
Contact Nicki Gorny at ngorny@theblade.com or 419-724-6133.