PHOTO GALLERY: Paczkis set for Fat Tuesday
2/13/2018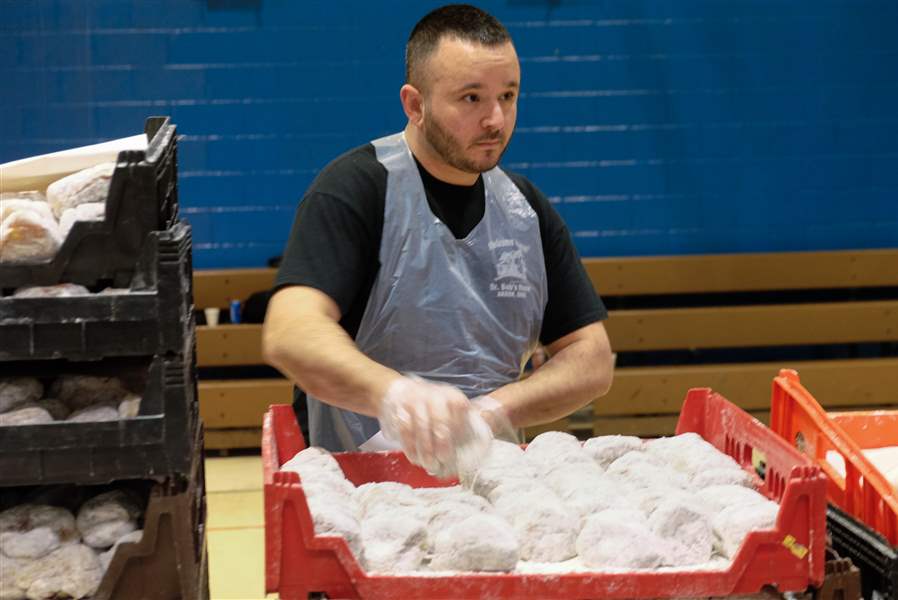 David Pflegler, of Toledo, packs up a custom bag of paczkis for a customer.
The Blade/Jetta Fraser
Buy This Image
Custom bags of paczkis were prepared for Fat Tuesday for ONE Village Council's pre-Lenten sale Monday, February 12, 2018 at the Chester J. Zablocki Senior Center in North Toledo. Scroll through the slideshow above for photos.