PHOTO GALLERY: A courtside Super Bowl for wheelchair football players
4/16/2018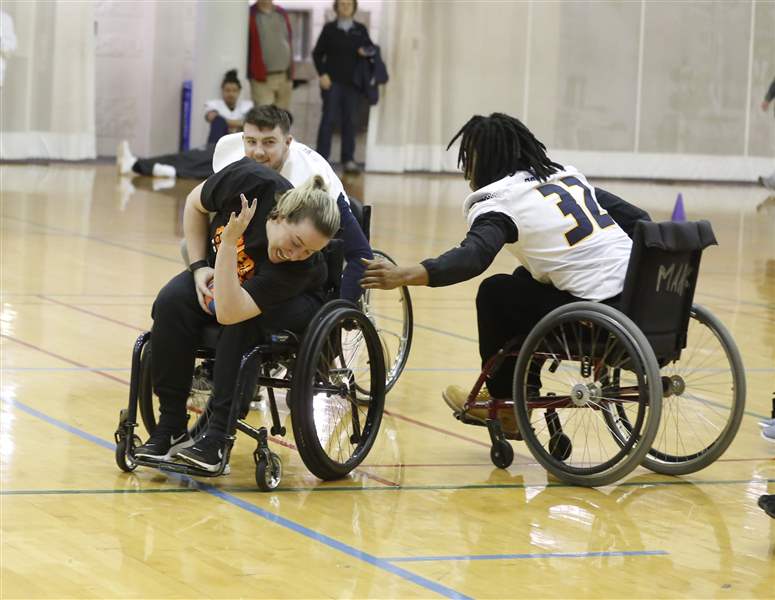 Ashley Trottier, left, evades the tag of Toledo's Keelen Roberts after a pass reception. Behind them is Toledo's Lucas Maynard.
The Blade/Jetta Fraser
Buy This Image
The Toledo Crash hosted the University of Toledo football team Sunday, April 15, 2018. The Crash is an integrated wheelchair football team for all ages, dedicated to increasing awareness and building community by creating opportunities for sports enthusiasts with and without disabilities. Use the arrows on the let and right to scroll through the photo gallery above.